The Teen Driving Clinic, presented by Audi Club Glacier Lakes, is the perfect place for the teen driver to have fun and improve your driving skills at the same time. The driving clinics, held at Dakota County Technical College, are designed to help you improve your ability to control a vehicle in both normal and emergency situations.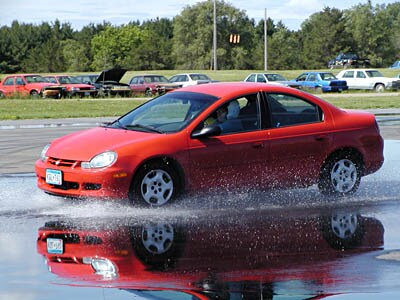 The all-day school is a combination of classroom and driving exercises. You have a personal driving instructor who will coach you throughout the day as you participate in exercises to practice techniques including safe braking, accident avoidance, driving on slippery roads and reacting to over or under-steering a vehicle. Each student driver has an instructor in the car at all times to advise, praise and coach.
The exercises are great fun and tough at the same time. For example, it is a challenge to blast down the course and be expected to brake hard enough and at the right time in order to stop in a space no larger than the average garage. Or, imagine driving through the slalom course, weaving through cones feeling your car swaying as the weight shifts side to side.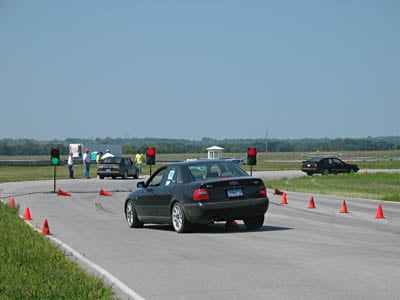 Perhaps the most challenging and the most fun is the accident avoidance exercise (we adults who have  done it call it the lane toss). You have to do what is totally the opposite of what you might expect - stop in  front of a green light - but not before changing lanes and braking. The instructors running this exercise  are truly diabolical in their efforts to trick you into stopping in the wrong lane. It is debatable about who has the most fun, the instructors or the drivers. The outcome is a powerful lesson in how to react to the unexpected.