Minneapolis Audi, formerly Carousel Audi, earns top Magna Society honors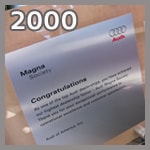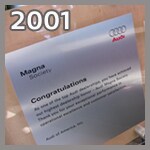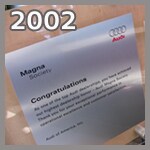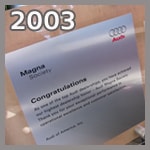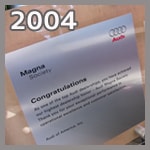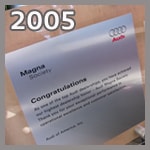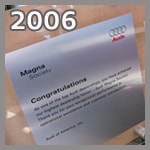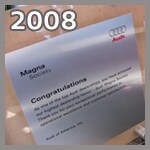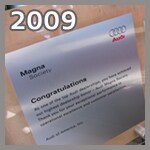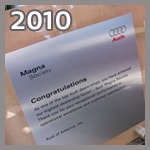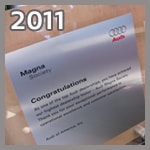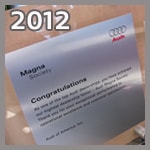 As a multiple winner of the esteemed Magna Society award, Audi Minneapolis has been recognized as one of the top Audi dealerships in the United States and a leader in a years that saw the premium car brand achieve record nationwide sales of vehicles. 

The Magna Society acknowledges Audi dealers that deliver exceptional customer service, maintain strong sales and demonstrate excellence in all areas of business. This honor is bestowed upon dealerships that exemplify the attention to detail and progressive attributes that distinguish the Audi brand. 

"Premium performance car buyers expect the Audi brand experience to match their high expectations elsewhere," said Johan de Nysschen, President, Audi of America. "With the Magna Society award, we celebrate the success of our best dealers to exceed those expectations and delight these discriminating customers."

Audi Minneapolis located in the Twin Cities area of Minnesota, had a great years recently in terms of sales.  This success is due to customer loyalty, exceptional product quality and a dynamic sales force.  The future is slated to be even better. A ground-breaking new building is set to take place in spring, with a grand-opening planned soon.



How did we earn this honor?
Qualifications for this prestigious award are very stringent and include having to meet or exceed sales of New Audi Vehicles and Certified Pre-Owned Audi Vehicles.
 Most importantly the dealerships Customer Service scores for Sales and Service must exceed the high standards Audi customers expect. The dealership must also have keen business acumen including on time reporting, low staff turnover, and maintaining a clean and friendly environment.
We would like to thank all of our owners who have chosen to do business with the Carousel Automobiles and Audi Minneapolis 
team.